Preparing for a Summer Motorcycle Road Trip
Posted on: August 12, 2016 by Aegis General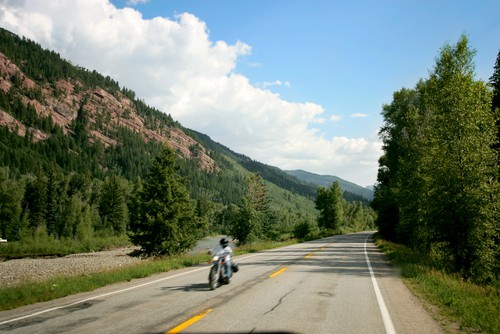 Few things are more exhilarating than the open road on a motorcycle. While the adventure alone is enough to motivate most to get going, there are some safety and planning considerations to make before venturing out. So, in addition to protecting the bike with a Motorcycle Insurance Program, heed the following advice.
Maintain the motorcycle.
First and foremost, ensure the maintenance on the motorcycle is up to date. Check that there's plenty of tread on the tires, get the oil changed, make sure the brakes aren't worn down, bleed the brake lines, adjust coolant and fluids as necessary, and replace the air filter before setting off on the road trip.
Prepare the right riding gear.
Chances are, the weather won't cooperate the entire time. Bring a good pair of riding boots, glasses, a skid-resistant jacket, layered clothing and a full-face helmet to be prepared for any kind of storm that may occur.
Pick routes, food, and lodging accommodations.
Consider packing food and water for the trip to stay nourished. Choose routes that provide lodging, gas, and scenery along the way, as well, to make the trip easier. Further, be mindful of construction zones that may cause detours and add extra time onto the trip.
Plan ahead.
Once the final destination is reached, note what roads and locations should be explored. According to Olympia Gloves, unique local roads and sites help you to get a good feel for the local surroundings and knowing what you want to do in advance helps to make a memorable motorcycle road trip full of fun and adventure. This way, more time is spent exploring and not traveling!
At Aegis General Insurance Agency, we offer specialty insurance coverage for motorcycles. We provide coverage for motorcyclists of every age, style, and offer insureds customizable plans. For more information about our products, please contact us today at (866) 662-5752.
Posted in: blog Motorcycle Insurance