Introducing Our Carrier Partners
We work with top-tier carriers and MGA partners committed to delivering best-in-class programs and superior claims service. Additional (non-K2 owned) carrier partners will be added over time to ensure appropriate product and capacity capabilities.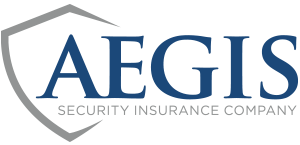 Aegis Security Insurance Company is an A.M. Best "A-, Financial size VII" rated carrier, located in Harrisburg, PA and admitted in all 50 states and the District of Columbia. Since its founding in 1977, Aegis Security's primary focus has been in providing coverage for manufactured homes and low-value dwellings, principally located in rural areas. The insurer's primary lines are supplemented with a number of diverse secondary non-catastrophe-prone products offered by specialty agents. Aegis Security also writes coverage for non-contract surety, construction and supply bonds, and specialty health and accident insurance.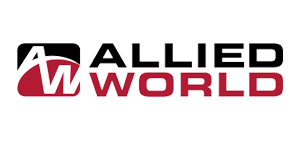 Allied World Assurance Company is a global provider of innovative property & casualty insurance, specialty insurance and reinsurance solutions. All of Allied World's insurance and reinsurance subsidiaries are rated "A, Financial size XV" by A.M. Best Company, "A" by Standard & Poor's, and "A2" by Moody's. AWAC's Lloyd Syndicate 2232 is rated "A+" by Standard & Poor's and Fitch.
Together, Aegis General and Allied World have formed Allied Public Risk. With locations in Chicago, IL; Richmond, VA; Washington, D.C., Boston, MA; Irvine, CA; and Phoenix, AZ, Allied Public Risk manages the guaranteed-cost (deductible), SIR, and pool insurance products for governmental organizations underwritten by Allied World. Allied Public Risk was formed to bring innovative, responsive and tailored protection to governmental organizations while offering competitive pricing, broad coverage, underwriting expertise and risk management resources. In addition, Allied Public Risk partners with Network Adjusters, a 20-year veteran in handing public risk claims, to administer claims and deliver prompt, responsive services and effective resolution.
Target classes include: pools, cities, towns, villages, boroughs, counties and special service districts. K-12 public schools are eligible for SIR products.
Grow your book of business with Aegis General Insurance Agency.
We invite you to learn more about our insurance programs and becoming a producer with Aegis General Insurance Agency. We can help you expand your footprint in the market segments we serve. Contact us at (866) 662-5752 or complete the form on the top of this page.