Summer Home Maintenance Musts
Posted on: July 8, 2016 by Aegis General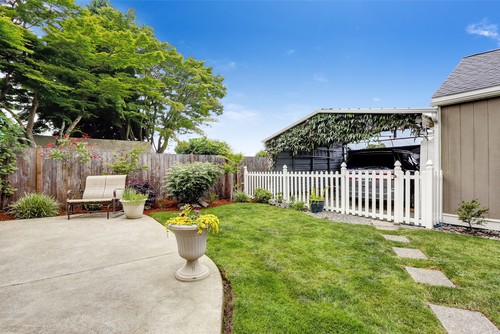 With the changing season comes different maintenance tasks that need to be acknowledged. Not only will this checklist keep the home looking beautiful, it will ensure the home remains in its top condition year-round. So, before hosting summer parties, consider completing the following maintenance guide. Even more importantly, protect you home year-round with a customized Homeowners Insurance Program.
AC tune-up.
This is likely going to be the busiest season for the AC, so make sure to change out the filters, inspect refrigerant levels, and ensure the coils are in good working order to prevent unwanted emergencies.
Check the deck.
Scope out the deck to make sure there are no signs of rotting or termite damage. Take a cup of water and splash it onto the deck. If it coagulates on the surface, the deck is in great shape. However, if the water soaks into the wood, it's time to reseal it before the rains start. Lastly, be sure to check for any stray nails that might be poking out and loose pieces that may have detached over time. Since this is the time the deck is likely to be used the most, make sure it's in the best shape.
Keep the gutters clean.
Pollen, leaves, dirt, and debris can cause blockage in the gutters. Especially before the rainy season starts, be sure to thoroughly clean out gutters so that the water continues to flow away from the home.
Pool maintenance.
According to She Knows, get the pool ready for summer by cleaning it up, leveling the water, ensuring that the pumps are working and balancing the chemicals. Start at least a week prior to swim season to ensure that the water and visitors are safe from chemical harm.
At Aegis General Insurance Agency, we are here to assist with any policy questions to ensure clients obtain the best coverage for their homes. We invite you to learn more about our insurance programs by contacting our experts today at (866) 662-5752.
Posted in: blog Homeowners Insurance Program