NOW HIRING: Territory Sales Manager
Posted on: September 10, 2015 by Aegis General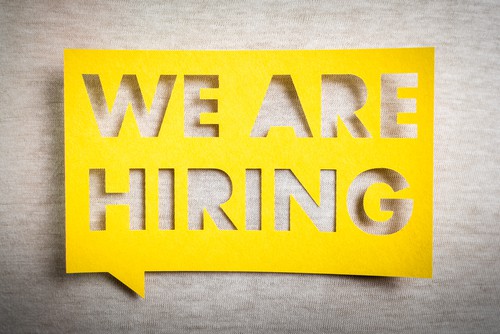 Aegis General Insurance Agency Inc. is seeking a high-energy sales professional to join its Aegis Specialty team as full-time Territory Sales Manager in the Los Angeles area.
Position Description
The Territory Sales Manager's primary goal will be to maximize sales of Aegis insurance products by building and maintaining strong relationships with independent insurance brokers in his/her assigned territory and motivating those producers to sell Aegis products to their clients.  Job activities include:
Learning and understanding Aegis product features and competitive advantages.
Identifying independent insurance producers in the assigned territory likely to have clients who are the target market for Aegis products.
Scheduling introductory meetings with producers identified as "high potential".
Communicating Aegis product features and advantages accurately and professionally to producer prospects.
Promptly resolving producer objections and overcoming other obstacles preventing the producer from selling Aegis products.
Serving as liaison between producers and Aegis contracting staff to ensure smooth completion of the producer enrollment process (completion of which is required before a producer can sell Aegis products).
Coordinating appropriate training for newly appointed producers.
Calling and meeting with active producers on a regular basis to ensure their and their clients' satisfaction with Aegis products and customer service.
Identifying and capitalizing on growth opportunities that are in line with Aegis products and objectives.
Attending insurance industry conferences, professional association meetings, and other networking events.
Qualifications
Bachelor's Degree in Business, Marketing, Communications, or similar major preferred.
Residence in LA metro area.
At least 5 years' experience in insurance sales, insurance services, or business-to-business sales.
Excellent verbal and written communication skills, with bilingual English/Spanish skills a big plus.
Working knowledge of Microsoft Outlook, Word, PowerPoint, and Excel.
A valid CA P&C insurance agent-broker license (Aegis will pay for licensing fees and continuing education to maintain your license.)
Flexibility to occasionally attend business-related meetings and other events outside usual business hours.
Valid driver's license and reliable transportation.
Satisfactory results from a background check, motor vehicle record check, and drug screen.
Qualified candidates please send resumes to careers@aegisspecialty.com
Posted in: Announcement blog