NOW HIRING: Business Process Analyst
Posted on: September 10, 2015 by Aegis General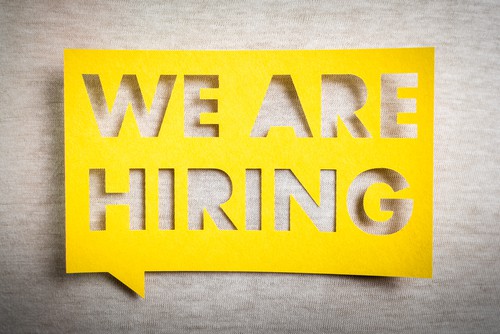 Aegis General Insurance Agency Inc. (Aegis General), an affiliate of Aegis Security Insurance Company and subsidiary of Aegis Security, Inc., is seeking a full-time Business Process Analyst to join its growing San Diego office.
Founded in 1977, Aegis Security, Inc. offers a diversified national platform of specialty insurance programs through its insurance companies and its general agency, Aegis General.  Acquired by San Diego-based K2 Insurance Services in 2013, Aegis continues to expand its product offerings and distribution by developing new insurance programs and increasing the number and geographic diversity of its marketing and sales staff.
Aegis offers the opportunity to join an established company in growth mode.  Our pay and benefits program includes competitive salary; bonus plan; medical, dental, and vision insurance with no waiting period; paid time-off in year of hire; and 401(k) with generous employer match.
The Business Process Analyst will interface with product managers, software vendors, and operations staff, with a focus on implementing high quality personal lines insurance platforms for the organization.  Responsibilities include, but are not limited to:
Ensure clear definition, documentation, and communication on all aspects of the product and operational life cycle
Produce detailed requirements documentation for new programs, new functionality requests, bugs, and change requests
Complete UAT testing of new releases from vendor partners
Act as liaison between business users and vendor partners
Train users on new or enhanced systems or processes
Track, prioritize, and escalate issues with software vendor team
Strong facilitation of meetings with product, operations, and software vendor teams to drive requirements and design details
Ideally, the Business Process Analyst will have:
Bachelor's degree in business or technology
Minimum 3 years personal lines insurance experience
Minimum 3 years business analyst or quality analyst experience
Strong understanding of personal lines portals, rating, billing, forms, underwriting, and reports
Strong ability to produce quality detailed work while maintaining a sense of urgency
Ability to manage multiple tasks and work under critical deadlines
Excellent written, verbal, listening, and negotiating skills
Conflict resolution skills
Strong analytical, technical, organizational and interpersonal skills
Flexibility to work independently and as part of a team
Flexibility to travel occasionally
General agency and/or claims experience a plus
Experience working with geographically dispersed teams a plus
Learn more about Aegis General at aegisgeneral.com; Aegis Security Insurance Company at aegisinsurance.com; and K2 Insurance Services at k2ins.com.  If Aegis General's Business Process Analyst opening seems like a good fit for you, please send your resume to careers@aegisfirst.com as soon as possible.
Posted in: Announcement blog