How to Sell a Vacant Home
Posted on: April 13, 2016 by Aegis General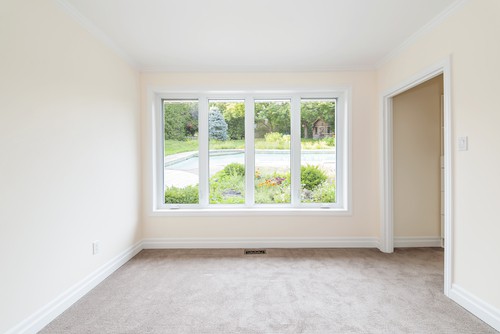 Attempting to sell a vacant home undoubtedly has its drawbacks. From not being able to visually understand how the space functions to causing confusion on the layout, a vacant dwelling can be difficult to sell. However, with a little help from experts and the right Vacant Dwelling Insurance Policy, the sale and security of the home will go off without a hitch.
In addition to the obvious hurdles above, potential buyers may wonder if the dwelling is overpriced or if there is something wrong with the home that caused it to sit on the market for so long. Therefore, consider the following solutions.
Virtual Staging
According to Realtor, this means that computer-generated furnishings and accessories are placed in photos submitted of vacant rooms, enticing buyers to make appointments to see the property in person. Sellers only have to submit three high resolution photos to a virtual staging company, provide the look and demographic they want to appeal to, and have the stagers strategically place virtual furnishings of the room online. This is a great way to attract buyers and drive interest in the home.
Furniture Rental
Another option is to rent furniture temporarily to showcase the space. Pick three major rooms- such as the living room, dining room, and master bedroom- to show off how the place could look and function once there is furniture involved. However, check with the local companies to make sure a binding lease won't be attached.
Consignment Furniture
This is a simple solution to get inexpensive furniture in the home. Offering the furniture as part of the home's sale is also a great incentive to entice buyers. However, remember that this deal should not increase the sale price of the home, but rather make the transaction more appealing.
At Aegis General Insurance Agency, we work to ensure vacant dwellings are protected. Our underwriting discipline has allowed us to craft strategic policies that specifically target risk exposures. For more information about our products, contact us today at (866) 662-5752.
Posted in: blog Vacant Dwelling Insurance Program