Purchasing a Manufactured Home? Consider These Tips
Posted on: April 22, 2016 by Aegis General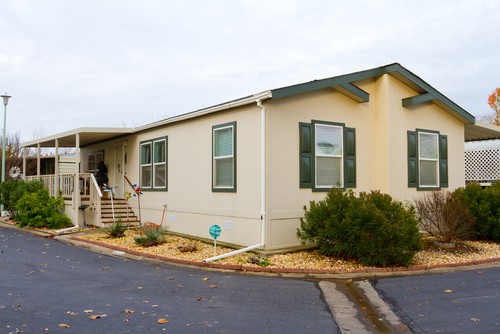 Manufactured home sales have been steadily increasing for the last few years. These cost-efficient and customizable housing options are more affordable than their brick and mortar counterparts, so it should come as no surprise. However, how does a buyer go about the process? Below is a basic guide to navigating the manufactured home-buying process. In addition, it's critical to secure the home with a Manufactured Home Insurance policy prior to finalizing the sale.
When buying new…
Buying new means that the homeowner is able to customize everything from the layout to the square footage to the features included. These homes typically range from 900 to 2,500 square feet and can include all of the traditional features a site-built home has, including fireplaces, walk-in closets, and even custom cabinets.
Further, homeowners who are buying new are also able to customize the exterior of the home, choosing the siding, steps, decks and more.
When buying used…
This is a cheaper option for those homeowners who wish to purchase a manufactured home. However, before signing on the dotted line, Cascade Loans says to ensure the following are intact:
Check the windows and doors for gaps, damage, and make sure the insulation is dry.
Make sure the flooring does not have any warping from water damage.
Ensure the home is level and the home has not settled unevenly.
Test the anchoring system to guarantee the home is sturdy.
Where to locate the home…
If the land is already owned, ensure the zoning laws will allow the home to be placed there. If not, it may be necessary to buy or lease the land on which the home is placed. What's more, there's also the option to find a lender that sells the manufactured home along with the land it's placed on.
Aegis General Insurance Agency is one of the leading independent insurance providers in all 50 states that specialize in writing insurance for manufactured homes, including mobile and modular units, and other specialty risks. For nearly 40 years Aegis General has been working with agents to provide quality products, superior claims service and risk management guidance at affordable rates.
We invite you to learn more about our insurance programs and about becoming a producer with Aegis General Insurance Agency. We can help you expand your footprint in the specialty market segments we serve. Contact us at (866) 662-5752 or submit the Contact Us form at the top of this page.
Posted in: blog Manufactured Home