Protecting Manufactured Homes From Catastrophic Weather
Posted on: May 28, 2015 by Aegis General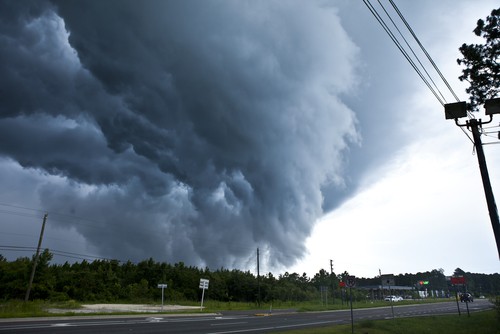 One of the most common questions homeowners in tornado-ravaged states have is, "How can I protect my home from this type of storm?" This is especially true for owners of mobile or manufactured homes. Perhaps the most important step manufactured homeowners can take is to financially protect their home should a catastrophic event occur, with the right type of Manufactured Homes Insurance or even Specialty Homeowners Insurance Policy.
Getting back to the question of what a manufactured homeowner can do to prevent damage from a tornado; the type of dwelling in which they reside may limit their options. Most manufactured homes lack the structural support necessary to withhold the entire home in a catastrophic event. The safest type of manufactured home is that which is anchored to a concrete foundation, like a site-built home.
Chances are, some manufactured and mobile homeowners may not have this option. If possible, they should attach their trailer to beams that are then driven into the ground. As for the interior of these homes, it's important to anchor water heaters, and avoid storing excessively heavy items on high shelves. Metal brackets can be used to anchor furniture to walls.
Experts recommend that if homeowners do live in a manufactured home and they have enough time to seek safety elsewhere, the best thing to do is to find a storm shelter. On average, the National Weather Service can alert residents about 18 minutes before an anticipated tornado strike. It's vital to for homeowners to remember that while their instinct is to protect their home, protecting themselves and their family should always come first.
At Aegis General Insurance Agency (AGIA), we understand the risks that manufactured homeowners face when it comes to catastrophic weather events. We invite you to learn more about our insurance programs and also learn about becoming a producer with AGIA. Please contact us at (866) 662-5752 or submit the Contact Us form at the top of this page.
Posted in: blog Manufactured Home