Maintaining a Travel Trailer
Posted on: March 28, 2016 by Aegis General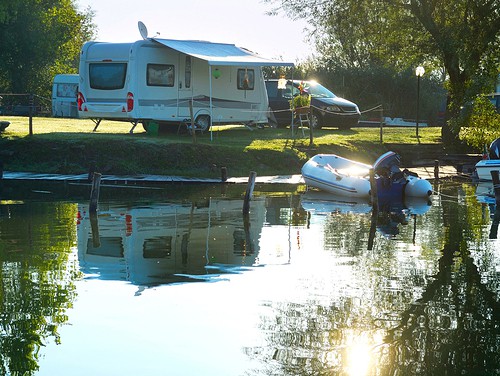 Maintaining a travel trailer will promote not only its lifespan, but it will increase its value tenfold. Furthermore, a well-maintained trailer means a safe trailer. Here are some tips for owners to follow to keep their travel trailers in the best condition year-round. In addition, t's critical to protect your recreational vehicle with a comprehensive Travel Trailer Insurance Policy.
Plan Ahead
While spring is around the corner, there might be a long checklist waiting to be completed before taking advantage of the warm weather. With that in mind, plan for the season ahead of time. Create a list of things that need to be repaired, cleaned, organized or added. This way, the checklist can be prioritized and completed throughout the off-season.
Test Drive
Once the necessary repairs have been completed, take the travel trailer for a test drive to make sure everything is functioning properly and no new warning lights have come on. This way, anything else that needs repairs or maintenance can be completed before setting out on the real adventure.
Holding Tanks and Mechanical Issues
A professional mechanic can provide insight into what needs to be done. It's best to bring in the travel trailer before the rush of the spring season starts so that it can get done quickly. USA Today also states to inspect all hoses and fittings in the holding tanks and replace them as necessary- it helps to keep some extra parts on hand in the travel trailer in case one breaks on the road.
Heating and Air Conditioning
This is going to determine the passenger's comfort level on the trip, so change the filters and make sure both settings are working.
At Aegis General Insurance Agency, we specialize in insuring travel trailers, which is why we offer our Trailblazer Program to provide protection for its parts, equipment, and personal items within the rig. For more information on our products and services, contact our experts today at (866) 662-5752.
Posted in: blog Traveling Trailer Insurance