Preventing Mold in Manufactured Homes
Posted on: January 11, 2016 by Aegis General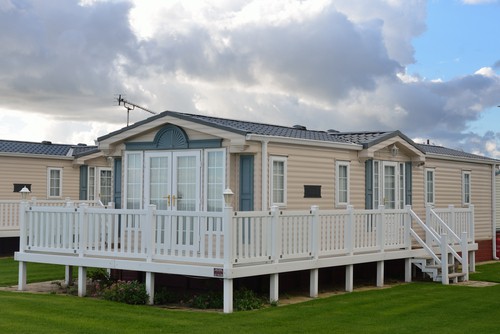 Due to the nature of their construction, manufactured home sections must be delivered to the permanent home site for final assembly. Because of potential weather conditions during assembly, both manufacturers and homeowners should be aware of moisture control tactics. Just like any attentive homeowner, manufactured homeowners should take some precautions to preserve the condition of their home and ensure the safety of its occupants. In addition, the right Manufactured Home Insurance Program can mitigate additional loss and financial obligation.
Be vigilant about checking and repairing leaks involving the plumbing of the home, especially around windows and doors.
Always use the ventilator fan when cooking.
San Francisco Gate says to set the thermostat to 75 degrees or more in the summer to prevent water condensation inside the walls, use fans to circulate the air, and keep curtains closed to reduce sun exposure.
If humidity exceeds 50 percent, use a dehumidifier to prevent excess moisture and mold buildup.
Stay on top of air conditioning filters to ensure they are in proper working order. Fresh filters can remove excess moisture from the air more effectively than an old one.
If condensation builds up on windows, wipe them down to prevent the water from seeping into surrounding surfaces.
If excess moisture is detected, it is wise to enlist the professional assistance of mold-removal specialists to test the air for mold spores.
At Aegis General Insurance Agency, our residential property programs are backed by exceptional financial strength and customer service. We provide custom policies that demonstrate our advocacy for the manufactured home industry throughout the nation, with custom options to protect property and assets. For more information about our products, contact us today at (866) 662-5752.
Posted in: blog Manufactured Home