Myths About Manufactured Homes You've Probably Heard
Posted on: March 20, 2015 by Aegis General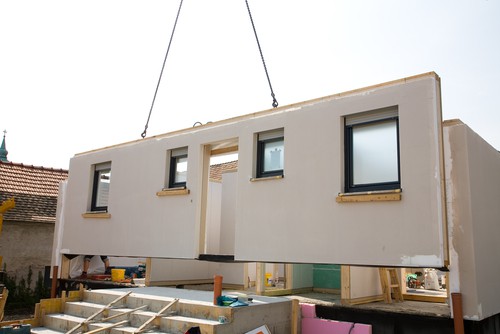 While manufactured housing continues to be an affordable and practical dwelling choice for millions of Americans, there are many myths that are constantly circulated about mobile and manufactured homes. Some myths could directly impact a homeowner's ability to secure comprehensive and affordable manufactured home insurance. As agents, it is important to be able to separate the facts from fiction to better help your clients obtain the property coverage they need and deserve.
Here are a few common misconceptions about manufactured homes and the truths behind them.
Myth #1: "Mobile homes" and "manufactured homes" are the same thing.
In Reality: These labels represent two distinctly different types of dwellings. "Mobile homes" have actually not been manufactured in the U.S. since 1976, when the federal standards, the HUD Code for manufactured homes, were enacted. After this time, all factory built or assembled homes were known as "manufactured homes". According to federal estimates, only about 20%-25% of the factory-built houses in use in the U.S. today are truly "mobile homes," meaning they were built before the 1976 federal construction standards.
Myth#2: Manufactured homes are more prone to fires.
In Reality: Many industry studies have shown that there are no direct factors that would make manufactured homes more prone to fire than other dwellings. While manufactured homes are no more prone to fire than homes built on-site, their location may play a role in their fire risk exposures. Location can greatly affect a dwelling's exposure to losses due to fire and other factors. This can also make it seem that these dwellings are more fire prone, while in reality they could simply have higher exposure potential.
Myth #3: Manufactured homes are particularly vulnerable to suffering damages from strong winds.
In Reality: While a direct hit from a tornado, hurricane or other strong wind conditions can certainly take a significant toll on manufactured homes, the same can be said for homes built on site. At one time it may have been true that manufactured homes were more prone to weather damage than their built on-site counterparts; however new manufactured homes are subject to stringent HUD specifications which are based on rigorous testing and research to improve home safety. According to industry experts, the most important element in the adequate wind safety is the proper installation and anchoring of the home according to the manufacturer's instructions. When properly installed and anchored, modern manufactured dwelling's wind resistance is significantly improved.
Myth #4: Manufactured homes are less energy efficient than site-built homes.
In Reality: According to research, modern manufactured homes often leak less air than conventionally constructed dwellings because they're built to the federal HUD building code standards. As a result, cooling and heating systems often function much more efficiently as there is less outside air interference with the inside of the structure.
Despite the vast progress seen in the manufactured home industry, quality manufactured home insurance policies can still be hard to find. Aegis General Insurance Agency can help. As one of the leading independent insurance providers in all 50 states, Aegis General specializes in writing habitation and other specialty risks. We invite you to learn more about our insurance programs and becoming a producer with Aegis General. We can help you expand your footprint in the specialty market segments we serve. Contact us at (866) 662-5752 or submit the Contact Us form at the top of this page.
Posted in: blog Manufactured Home