Insurance Fraud Doesn't Pay For Policy Holders
Posted on: May 5, 2015 by Aegis General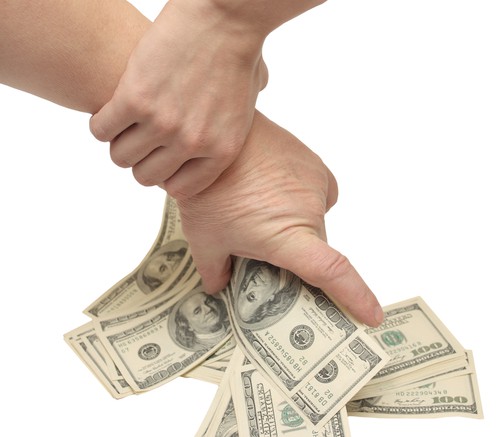 Insurance fraud is a huge problem in America, and a financial burden on not only insurance providers but law abiding policy holders as well. According to the Coalition Against Insurance Fraud's State of Insurance Fraud Technology report issued in September 2014, over half of the surveyed insurers who participated in the survey said that suspected insurance fraud cases have increased. Data provided by the Insurance Information Institute, property/casualty insurance fraud amounts to some $32 billion per year.
There are many different types of insurance fraud, and fraudulent activities may be committed by different parties involved in insurance transactions, from the applicants for insurance to policyholders, third-party claimants and professionals who provide services to claimants. Experts report that the most common manifestations of insurance fraud include inflating actual claims, misrepresenting facts on an insurance application, submitting false claims for injuries or damage that never occurred, billing for services that were never rendered or equipment never provided, and "staging" accidents. While the most common types of personal insurance fraud surround personal injury claims and auto accident claims, it is not uncommon for property owners to make false of misleading loss claims due to staged criminal activities.
For example, an Davenport, Iowa property owner was recently accused of setting two fires at a property he owned and was in the process of renovating with the intention to resell. According to reports, the man intentionally started two separate fires to cause damage to the property, which he then filed an insurance claim to recover the financial losses. The man has not only been charged with arson, punishable by up to 25 years in prison, but also with insurance fraud. He faces jail time as well as steep financial repercussions.
Insurance fraud is a serious offense that can lead to criminal charges, incarceration and many other complications for all parties involved. It can also affect the claims process for legitimate claimants, making it much more difficult for some policy holders to receive the vital and legitimate compensation they need through their specialty insurance policies. While fraud is an ongoing problem in the insurance industry, it should not stop insurers from providing coverage to those who truly need it.
Aegis General Insurance Agency, has been specializing in insurance solutions for underserved markets for over 40 years. We specialize in writing specialty property insurance lines for manufactured homes, low-value dwellings, non-standard homeowners and motorcycles, as well as accident and health policies, municipality and other "niche" lines of insurance. To learn more about our operation and becoming a producer with us, contact us today at (866) 662-5752.
Posted in: blog Specialty Property